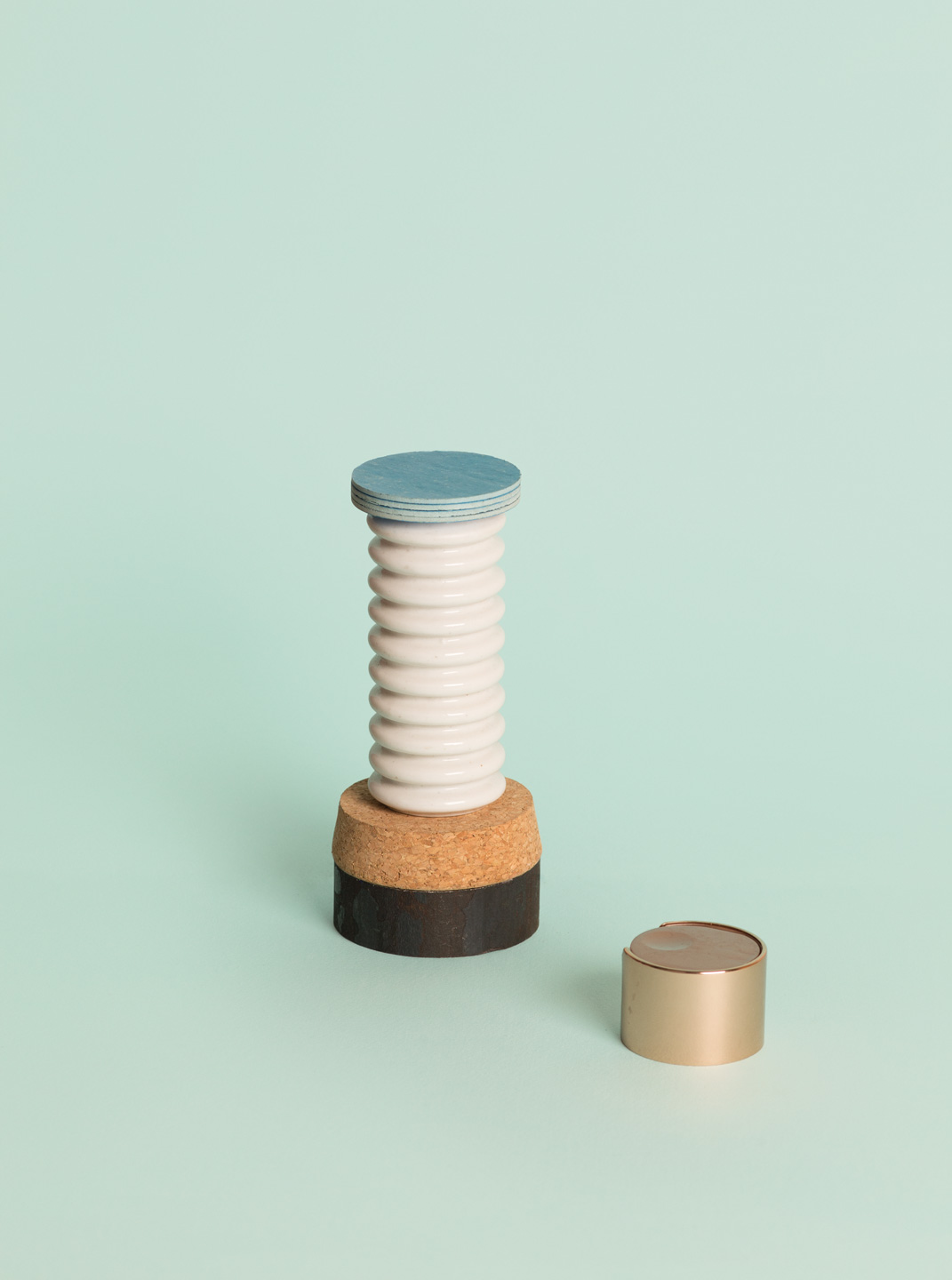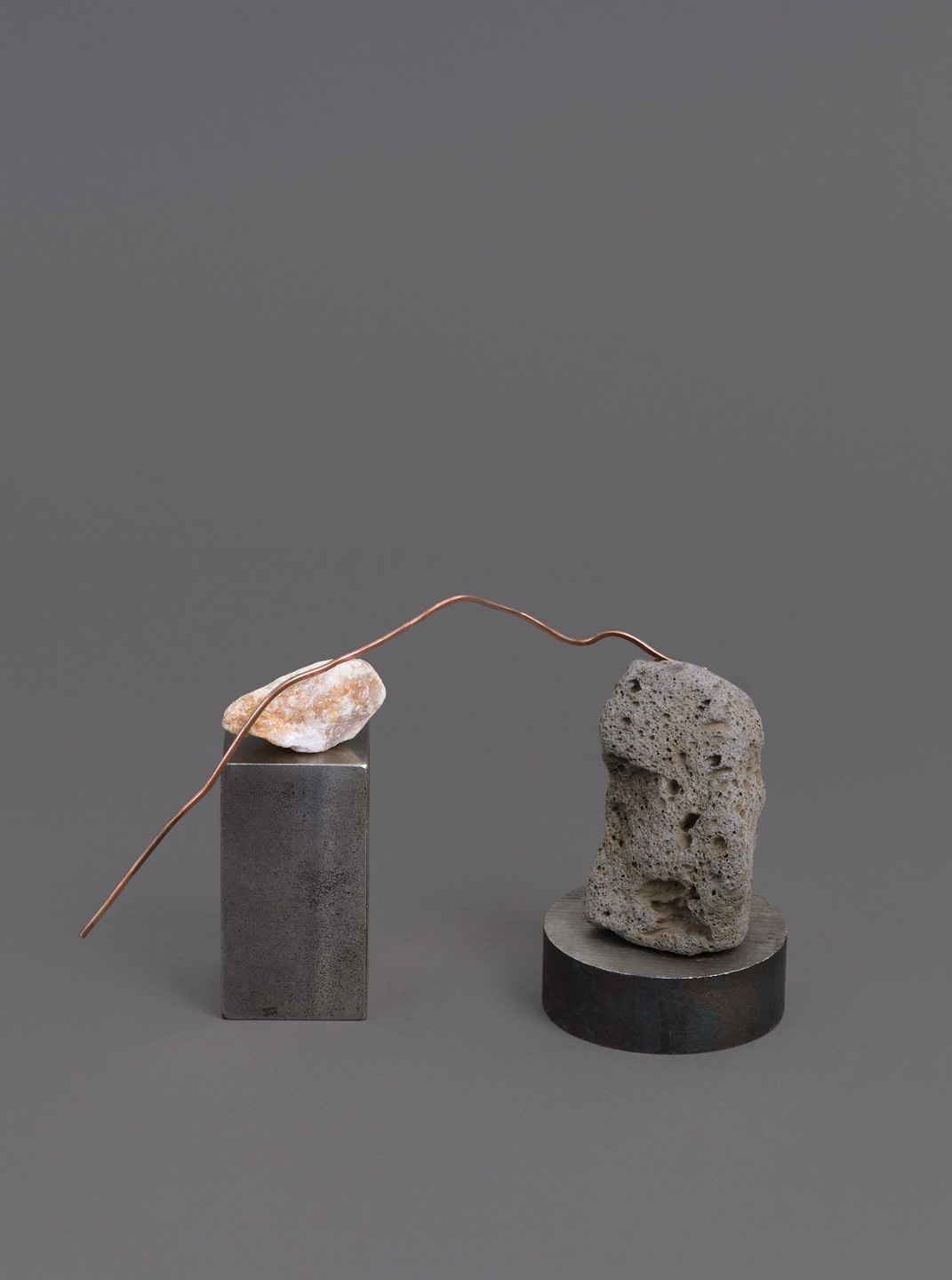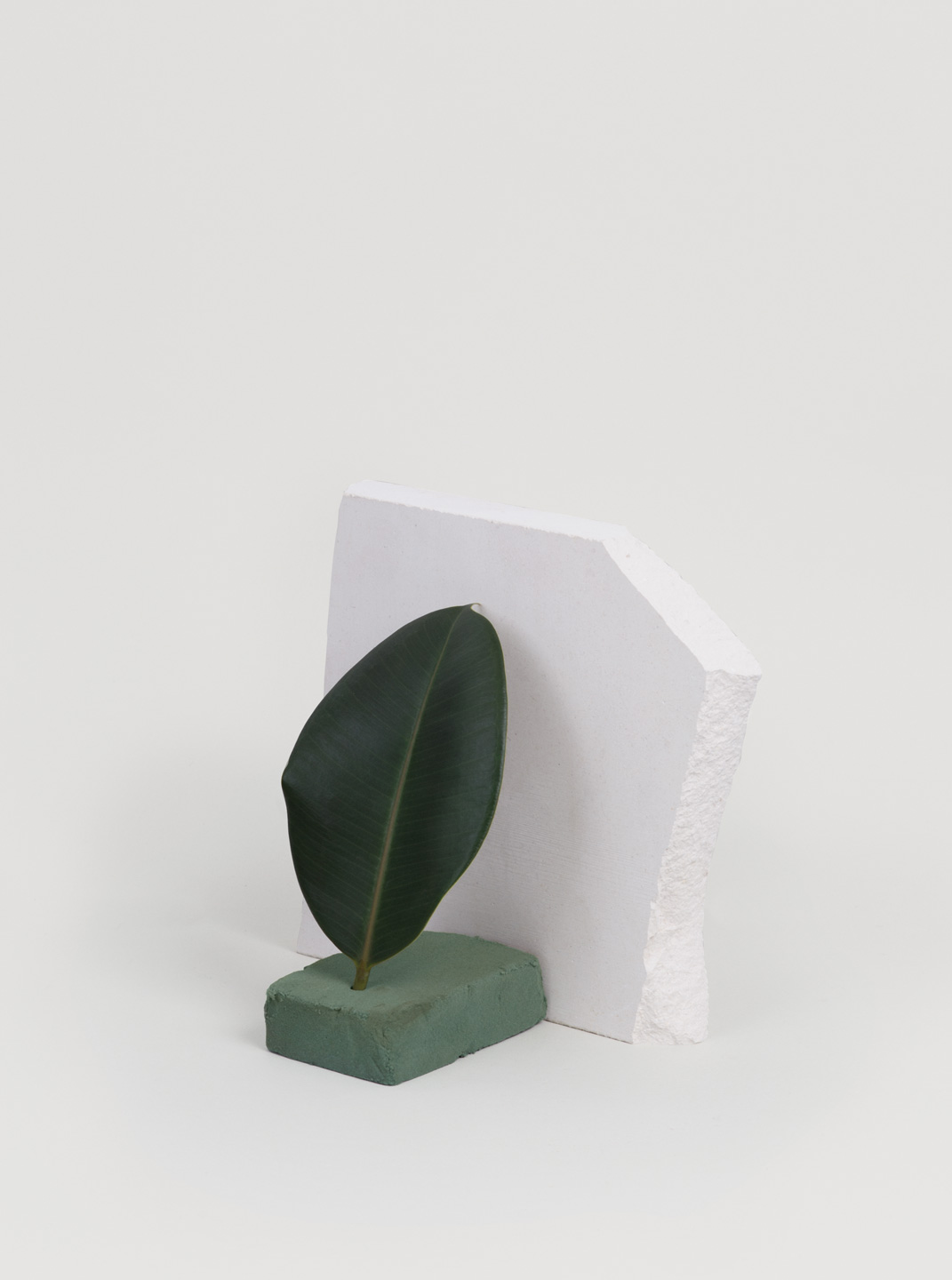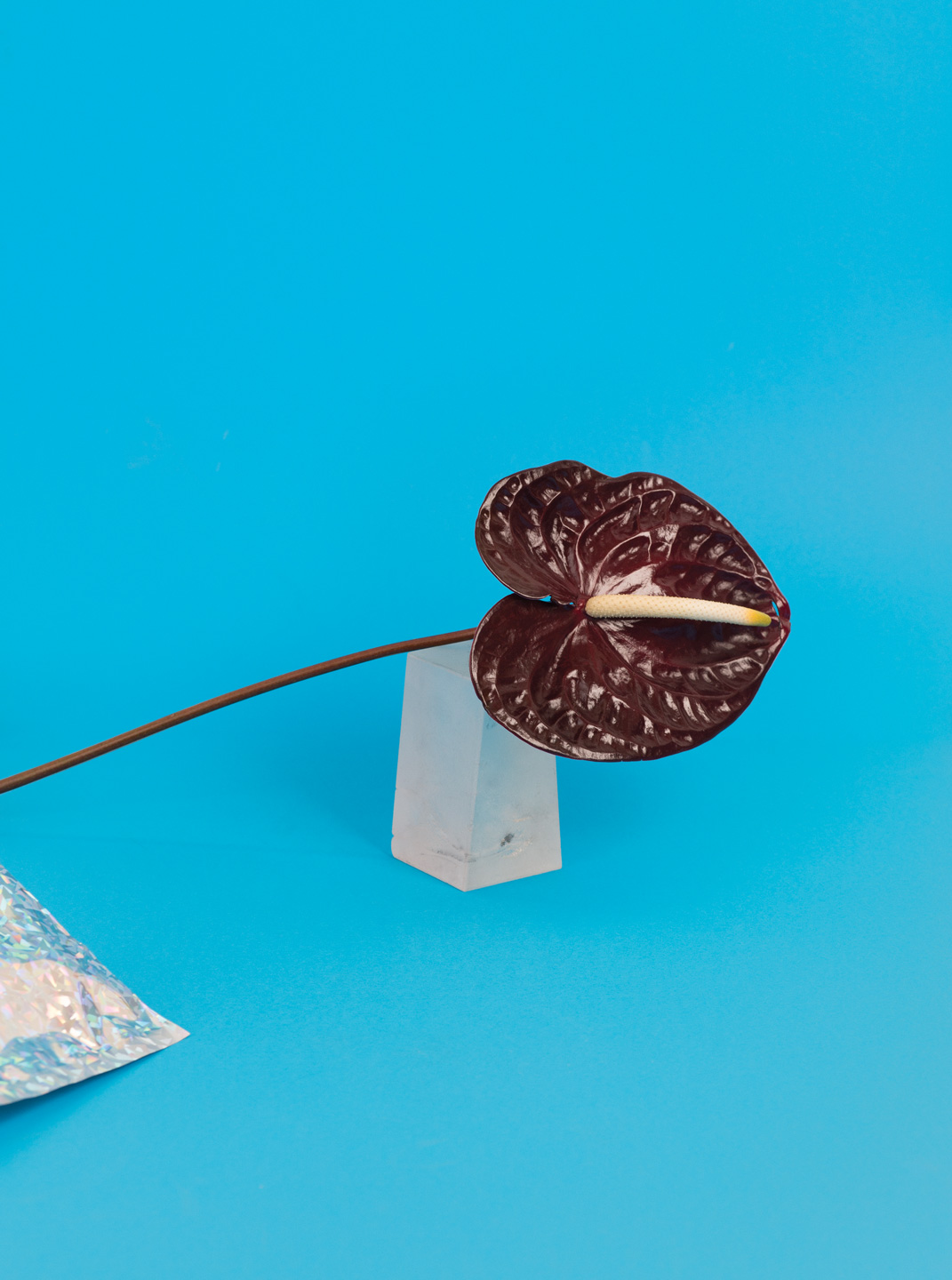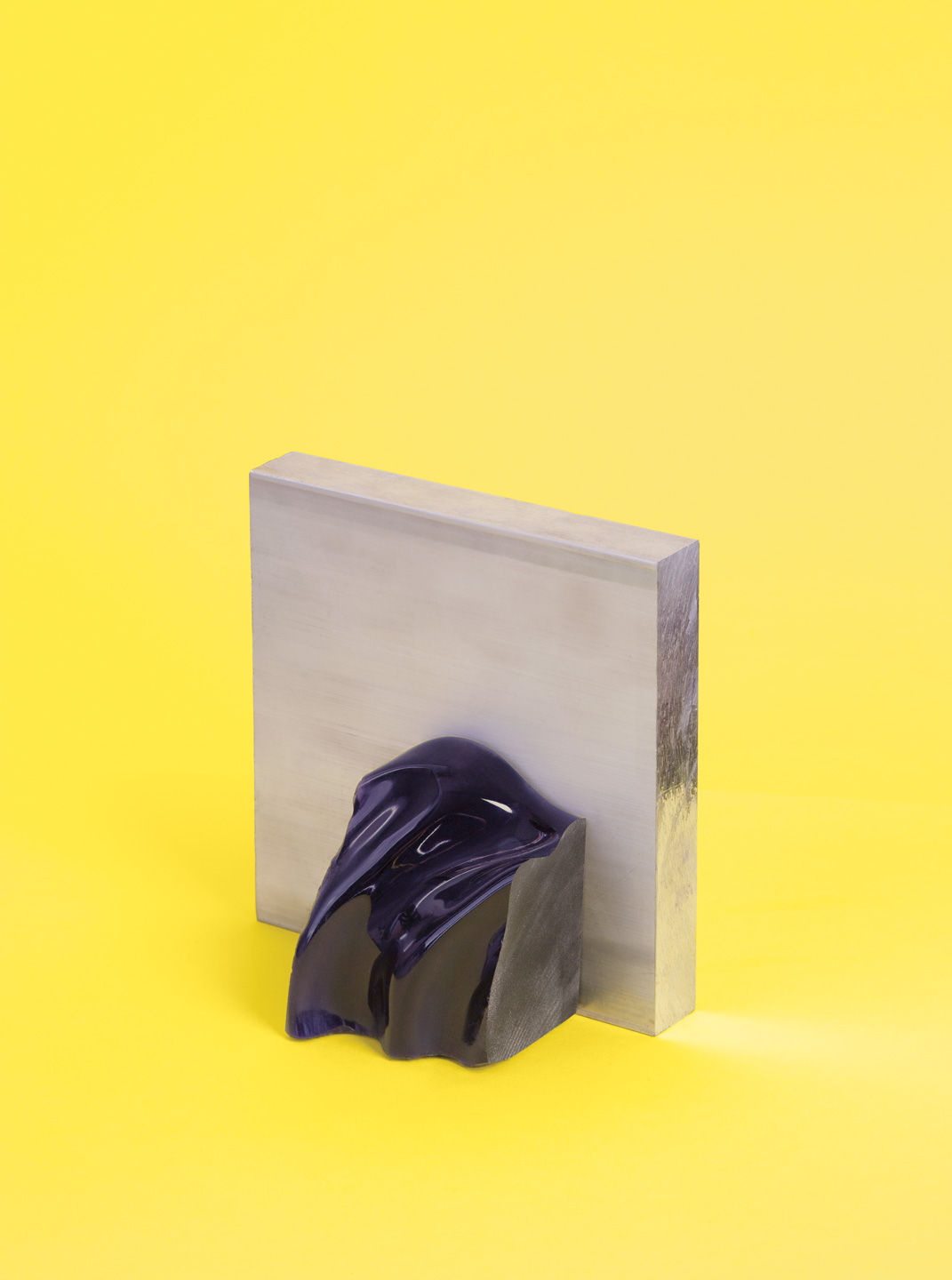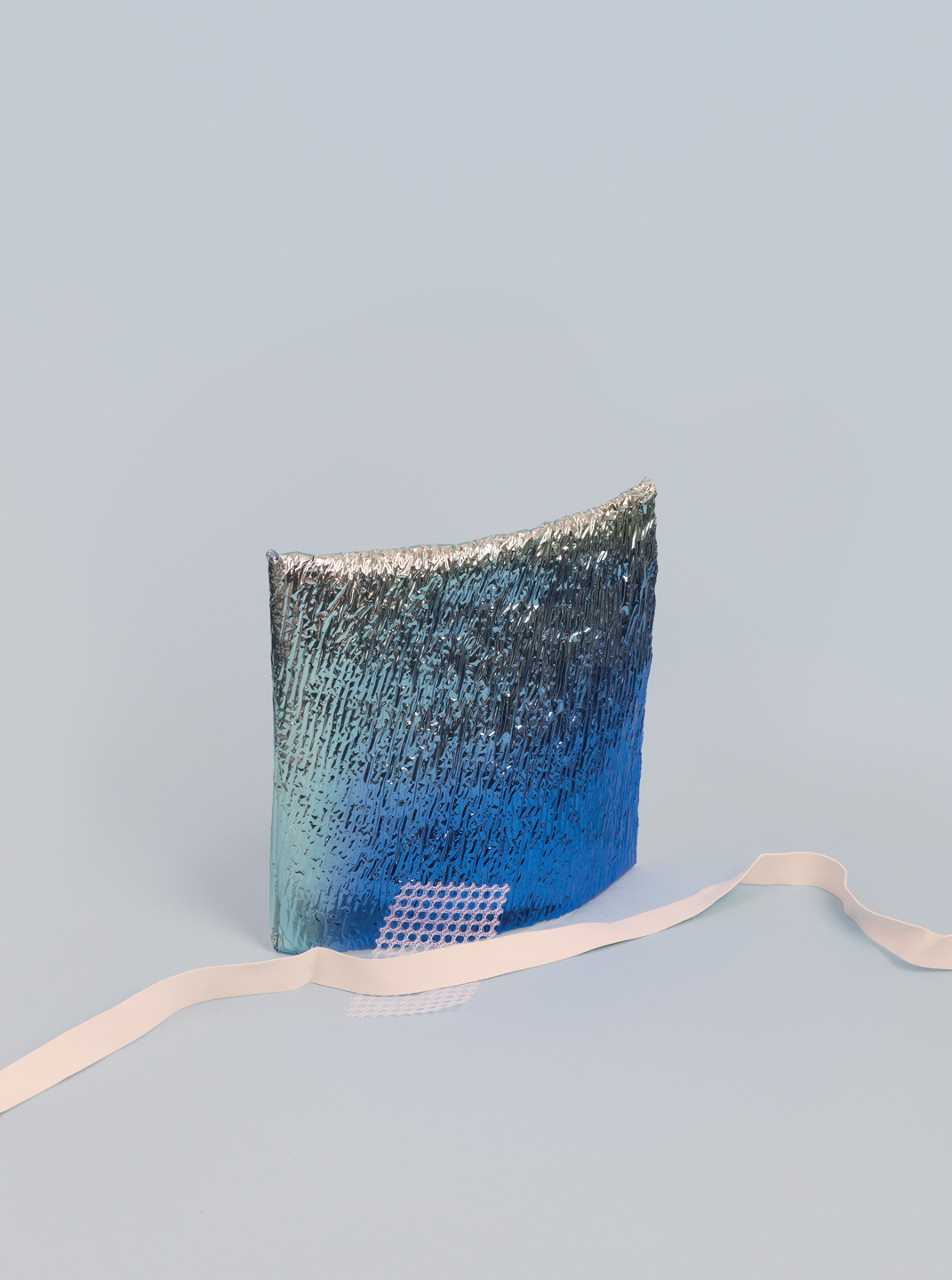 Moments in the Material Choreography, essay by Lou Hubbard.
In a kind of do-si-do, I turn the pages of Moved Objects, aware of photography's trick. The camera and objects, in sweet coalescence, dress up and undress the nature of material and scale. Lowbrow, overlooked objects have been summoned to a photo studio or a shoebox – I cannot guess – to perform in the staged productions of Arini Byng and Georgia Hutchison. Whichever way you care to look at it, there's a blatant cover-up in their high-fidelity collusions of teeter and pose.
I do not know exactly what I am looking at. Whatever the objects are, my reading of the image is affected. And the subject matter of the image in turn affects my perception of the object.
For Byng and Hutchison, the choreography of a studio still life is a perceptual paradox – an exquisite corpse perhaps, or a version of paper-scissors-rock. I imagine the pair issuing each other with a series of "I place", "you place" instructions until they have arrived at something that's suspended between a sculpture and an image, or have carved out an actual space for the object to occupy.
In Byng and Hutchison's exchange, there is a disruptive play between image and object as one material is placed and built upon with others, until they attain a kind of unlikely grace – a tough brass sheath of shredded confetti lingering on the end of a board, perhaps too shy to jump.
In these artists' hands, colour is a conspiracy, materials are decoys and a stand-in is a stand-in. Move over Gertrude Stein: a rose is not a rose, as a rose is… A chunk of floral foam is an inkwell, as a garden patio is like Frank Gehry's screwed up scrap of paper that became Guggenheim Bilbao. A bitten wafer is like Rem Koolhaas's legendary chip of polystyrene that became the Seattle Library (Byng and Hutchison's models come with landscaping). A makeshift construction of cork, linoleum and a bottle cap echoes the composite forms and geometries of Ettore Sottsass and the Memphis Group.
And similar to El Lissitzky's Prouns – a plan for engineers, town planners and artists – I see in Moved Objects a set of conditions typical of Byng and Hutchison's concerns: looking closely at the indistinct space between abstraction and figuration, the combination of flatness and depth, yet produced on a scale that is hard to gauge. Scourer, grid and tape, maybe, or the fenced sidewall of the Cologne Hospital?
Utilitarian and ornamental, these are representations on a page readymade for cooption into a new lore and order.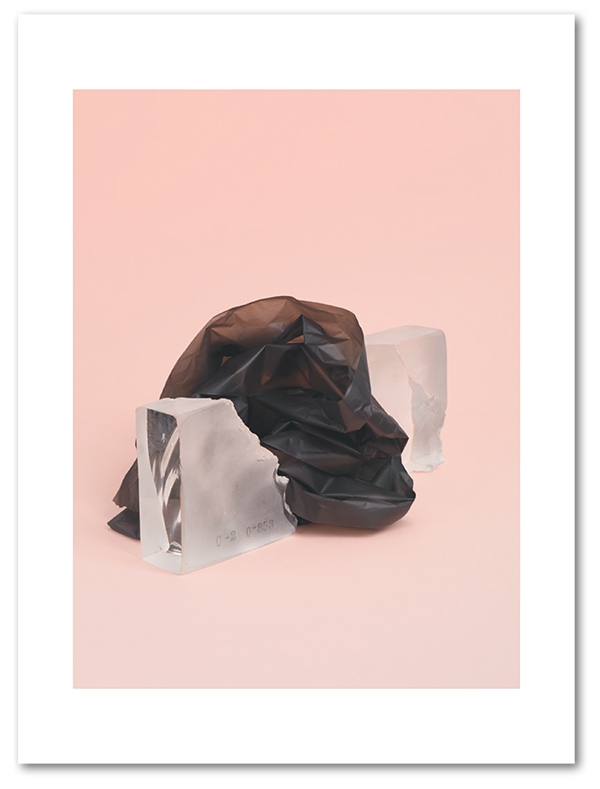 Moved Objects traces the collaborative practice of young Australian artists Georgia Hutchison and Arini Byng. Expanding on their investigations into material juxtaposition, sculptural choreography and the photographic still life, the works broach notions of form, materiality, architectural resonance, visual poetics and photographic image-making. Offset against a series of highly keyed backdrops, the works are both astute and playful in tenor. The ancient, organic, plasticised and perfunctory intermesh and intermingle to reveal a string of formal, evocative and sharply referential typologies — be they colluding fronds, architectural gestures or microscopic monuments to Ettore Sottsass and the Memphis Group. Happily suspended between sculpture and image, Hutchison and Byng's works are in a constant state of considered and choreographed flux. Moved Objects features an essay by Melbourne artist and academic Lou Hubbard.
See all photographs in PDF form here.